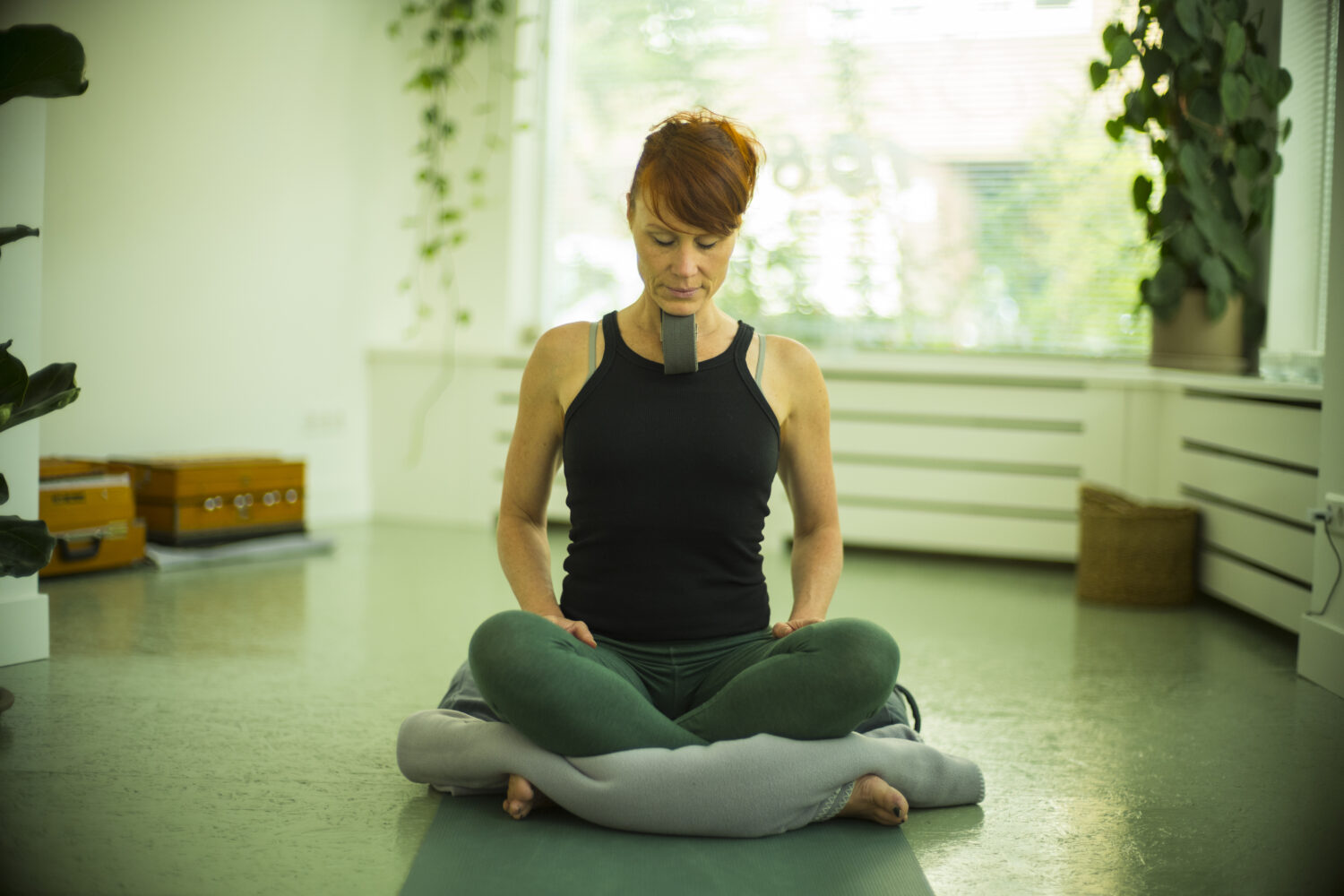 Workshop Pranayama IV  
Deepen your yoga practice
Personal approach
Study and observe
Iyengar-based
This 2,5-hour workshop is the last in a series of four 'Deepen your yoga practice in asana.'
"Breath is the king of mind, as breath stills our mind, our energies are free to unhook from the senses and bend inward." (BKS Iyengar) 
Pranayama (working with breath and vital energy) is the fourth step in the path of ashtanga yoga. This practice of breathwork follows the practice of asana. Pranayama practice can fundamentally deepen your asana practice. In the workshop we will explore the connection between breath and movement.  Let's open up our body and mind (heart) for breath/pranayama.
In this workshop you can expect:
asana's to prepare for pranayama 

lying down pranayama

sitting pranayama ( with support) 
WHEN: Saturday 22 April 1 PM – 3.30 PM 
Single workshop: 50 euros 
Make sure to reserve your spot in advance through Eversports in two steps:
Buy your ticket for the whole series or one single workshop here.
Then please reserve your spot for each or one single workshop here.
Workshopseries Deepen your yoga practice in asana.
In four interconnected workshops you will fundamentally deepen your understanding of asana practice.
I – Back to Basics (5 November 2022)
II – Surya Namaskar (3 December 2022)
III – Inversions (7 January 2023)
IV – Pranayama (22 April 2023)