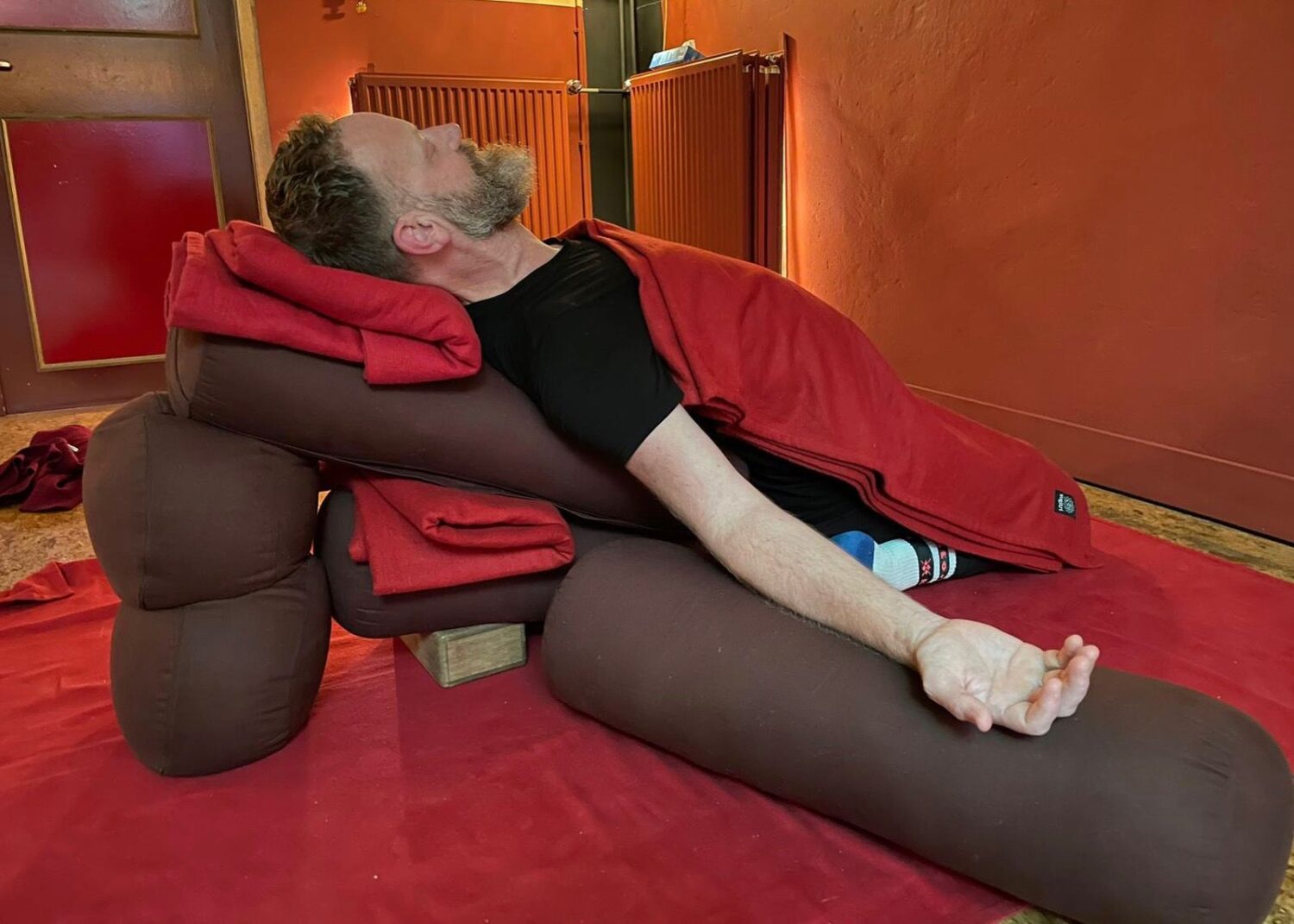 Introduction to Yoga Therapy workshop 
Improves natural posture and increases energy
Improves emotional balance
Reduces stress and accelerates healing

Accessible for all levels; no previous experience needed
What is Yoga Therapy? How does it work and what does it do?
And what can it do for you?
In this workshop you will get familiar with the different philosophies behind Yoga Therapy and how it can help the body to heal more optimally. You will be guided through and get to experience some of the postures that are used during a class or a session and you will learn more about several of the facilitation techniques that are applied during a session. Also you will be a shown some techniques that you could apply to yourself or others, to discover or identify energy blocks.
This workshop is for:
EVERYONE who wants to learn more about Yoga Therapy
EVERYONE considering taking a Yoga Therapy session or group class
EVERYONE working with people who might benefit from Yoga Therapy
EVERYONE interested in yoga who wants to deepen their practice
"The body is the mind made visible"
WHEN: Sunday 22 January
TIME: 2-4 PM
EXCHANGE: 25€ 
GOOD TO KNOW:
Mats, pillow and blankets are available in the studio
Wear comfortable clothes, preferably layers so you can be warm and cozy when we sit to meditate
Make sure to book your spot in advance as there's a limited amount of spots, as well as a minimum of three participants:
1.Buy your ticket here.
2.Then please reserve your spot here.